My father died on 22nd January 2021 and I recently travelled from Canada to the U.K. to sort out his flat. Last year I tried visiting him, but with the pandemic underway it turned into little more than a game of chicken with the airline; in the end Canada Air cancelled my flight just a few days before I was due to fly — still waiting for a refund, I bought another ticket. Maybe this is symptomatic of the times we live in, but it might also be a case of — 'Who said life was fair?'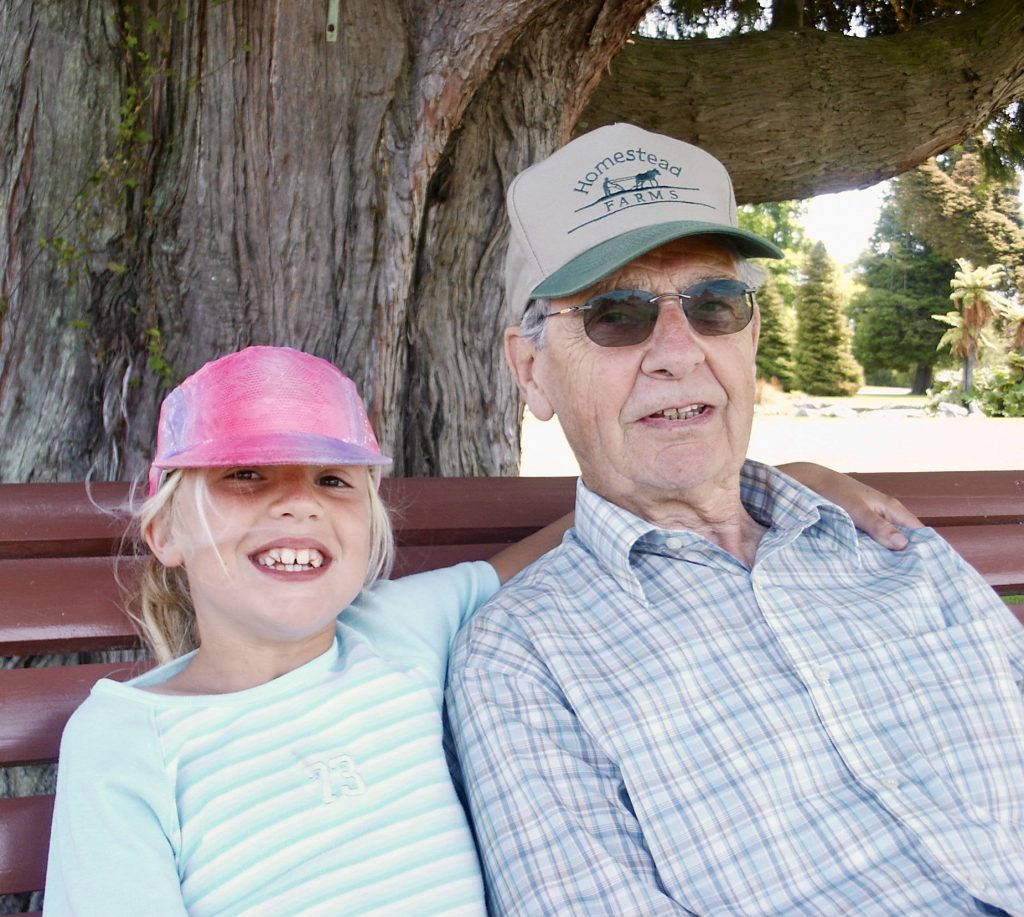 Although my father had a massive brain hemorrhage, it is likely he went peacefully during an afternoon doze on the sofa, but prior to his death there was no doubt the Covid lockdown had affected him — he'd told me that it had been worse than the 2nd World War. Worse than bombing Germany? I asked; and he'd not forgotten the horror of that; but the more recent experience of isolation had been very difficult for him.
I spoke with him every day until the last when there was no response to his ringing phone — he was mid-way through his 99th year and had lived a charmed life.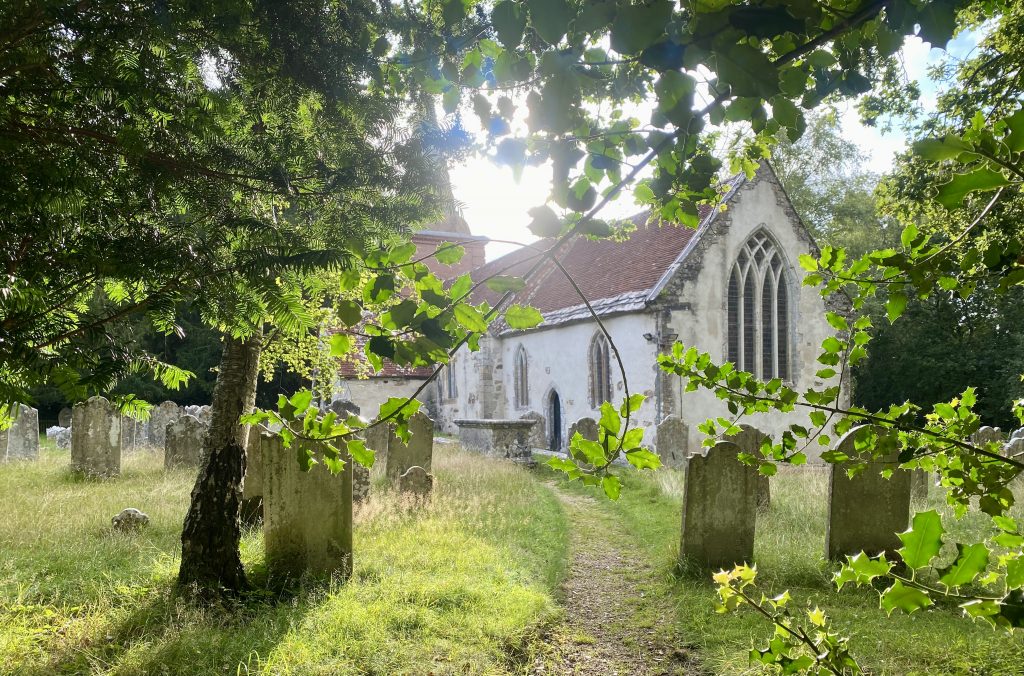 It wasn't until months later at the end of July that there was a realistic option to fly to the U.K. and sort out his home and possessions; autumn would soon be approaching and with everybody returning to indoor living, the disease might return more forcefully; and so I decided to make use of this window of opportunity.
My father lived on Southampton Water; and as a child our home had overlooked the tidal estuary of the River Itchen; once you have lived close to the sea, it is difficult to be entirely happy anywhere else.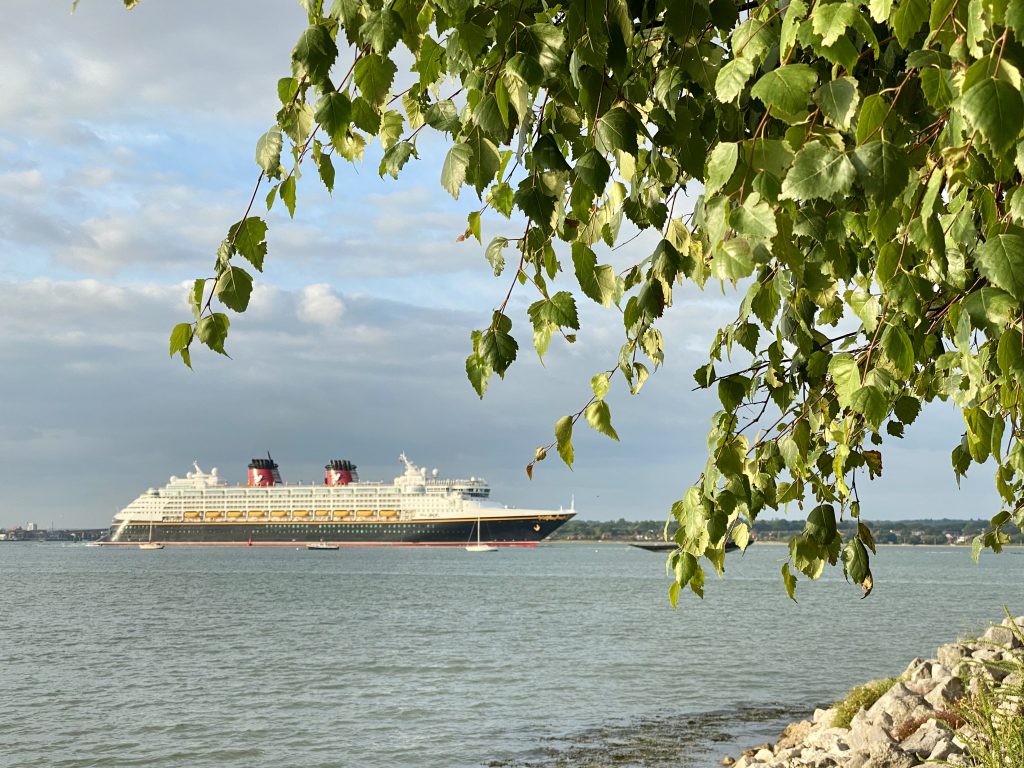 What was it about Britain I wondered that made me feel good despite the death of a parent. Certainly it wasn't turning up to find myself so predictably ripped off; and Covid-19 hadn't helped, with so many companies attempting to recoup their pandemic losses. Hire car companies I noticed had become increasingly expensive, especially when you needed to make a change as I did when extending my stay to a fifth week… It was then they turned the screws.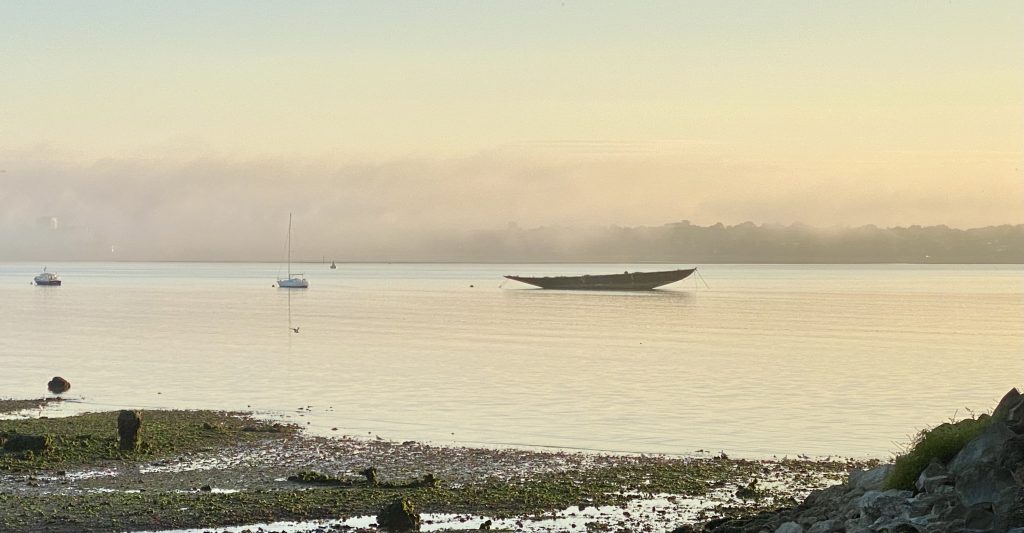 "Don't whatever you do attempt to visit a beach in Dorset," a friend insisted — which is what I really wanted to do. "Very few Brits are travelling abroad this year", he continued, "you'll drive down a lane and find double yellow lines everywhere; then you'll get to a field and there will be a man in a little hut asking for 20 quid to park." I avoided this potential disappointment by being too busy to check it out. Then there were my Covid tests — free in many countries… but not in Britain. My last one cost £119. I took five in all and in the end they were probably more expensive and time consuming than my flights.
On the first morning of my last visit two years ago, I came into the living room to discover a cat, which had recently adopted my father, it was attempting to kill a wild bird that it had just brought in. I quickly rescued the bird and released it. On this my most recent visit, I had only been in the flat for a day when I saw a cat outside, hunting a blackbird as she gathered food. I quickly chased the bird away, but the cat, unused to such fuss, completely ignored me. The day after I experienced more or less the same thing, but with a different cat and a different bird. Then, when I was allowed out, I saw a young couple feeding a group of cats in a local car park — I could tell that all had homes because each was extremely well fed. I was more used to seeing this kind of thing in developing countries and had never experienced anything like it in Britain. Domestic cats kill millions of song birds every year. 'It's only natural,' people say, but that's an intolerably stupid way of thinking.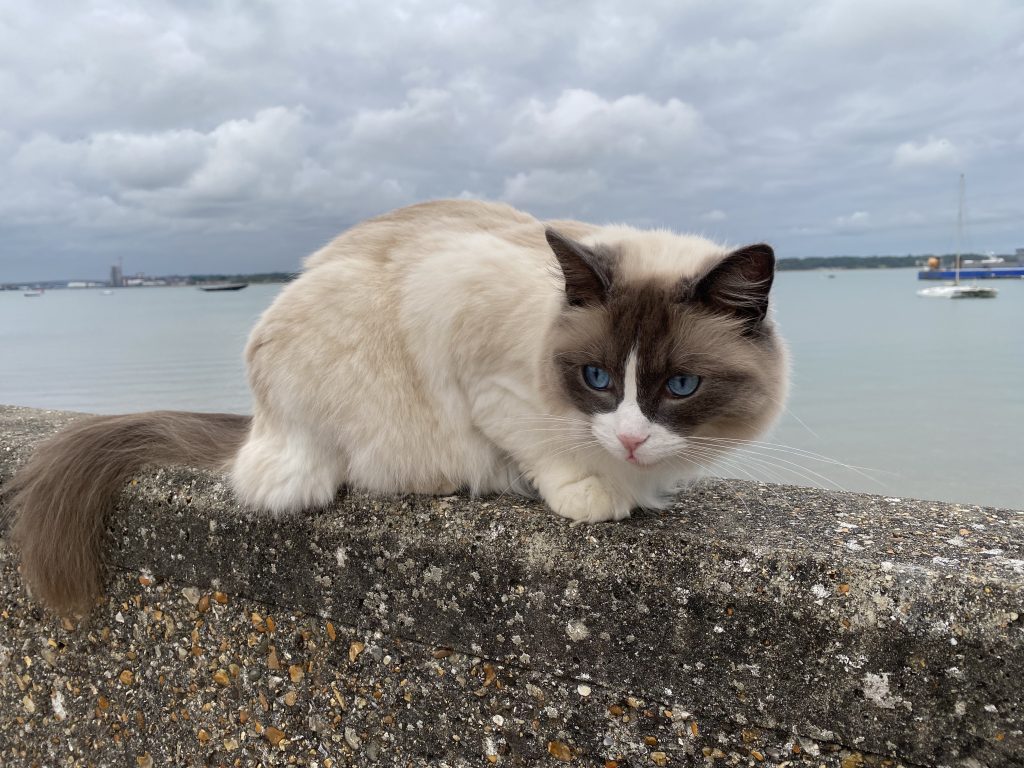 At the end of quarantine I was out on what was rubbish collection day gathering cardboard boxes to pack my father's stuff in… I'd quite forgotten about the grumpy old men (the kind of people who used to say to me, 'More than my job's worth governor to let you do that'… whatever it was I was doing). There was an older man standing at the gate of his house and suddenly he began shouting at a near neighbour who had put his bag down within 20 metres of Mr Grumpy's home. 'Go and put it outside your own place' he yelled. The old gentleman put down his bag; and due I think to deafness, moved closer before fully appreciating the abuse he was getting.
The day before I left for Canada, there was another incident. I had gone to the bank and didn't notice an older man hiding out in an internal doorway; he ignored me until I was leaving and then had a go at me because I had jumped a queue that I didn't know existed. "Why weren't you queuing outside like everybody else does?" I asked. "I came in to get out of the rain.' he sarcastically yelled — it was a beautiful sunny day. Try that with a real Canadian I thought, and all you'll get is a puzzled look, but I'd understood his meaning and didn't respond. This of course made him angrier. I had the feeling that if I had noticed him loitering in a recess of the bank and hadn't walked straight past, he would have been disappointed — where else would he have got his daily dose of hate… We'll pretend it's a Covid problem, but I've noticed that some Brits carry an underlying frustration; a kind of powerlessness in those who feel nobody is paying them much attention.
Sorting through my father's stuff was like wading through treacle — nothing was sticky, but the volume of accumulated paperwork made it impossible to make headway — he'd saved everything from the last 30 years and a lot of it needed shredding. I was dealing with some important house documents, when suddenly I realised they had been saved from two houses previous to the one I was now sitting in. This was the way it would be for my first 10 days of lockdown — looking at thousands of bits of paper and then destroying most of what was printed upon them. It was exhausting.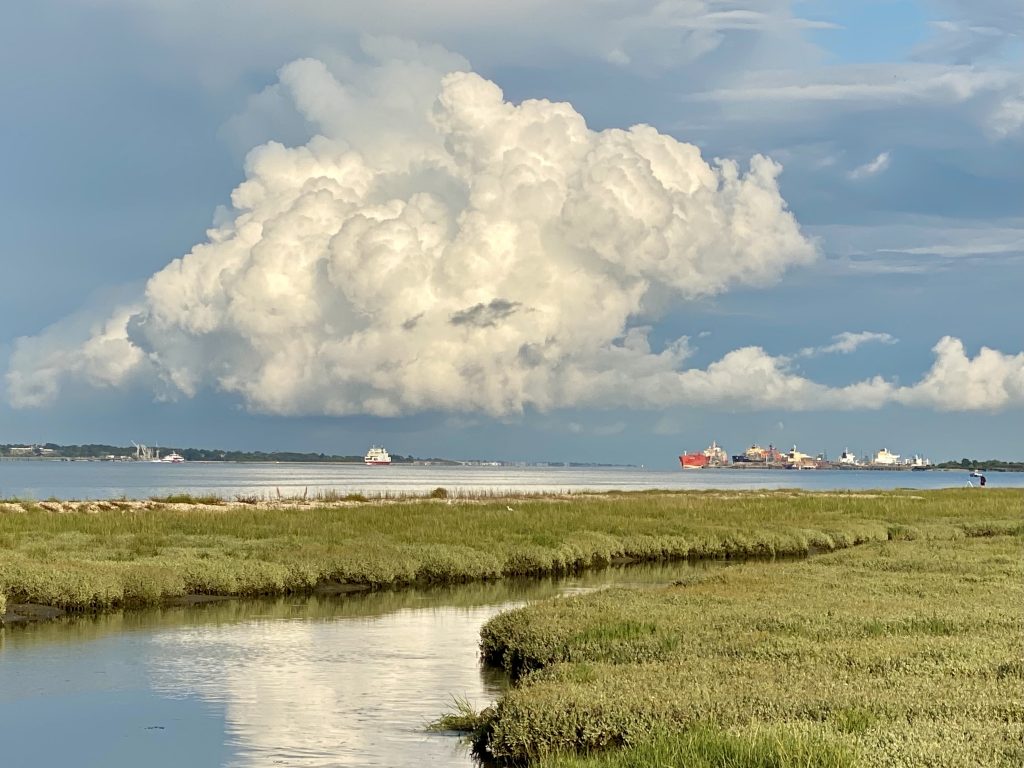 Back in the flat I took a mug from cupboard to make tea, and as I poured hot water into it, the bloody thing leaked all over the counter top. Nice one dad! It would have been madness to throw this one away. Then I found a series of magazines on the Second World War, documenting the action as it happened; unfortunately they were in order number from the very first issue in 1939 — I just couldn't throw them away — clearly I was turning into my father.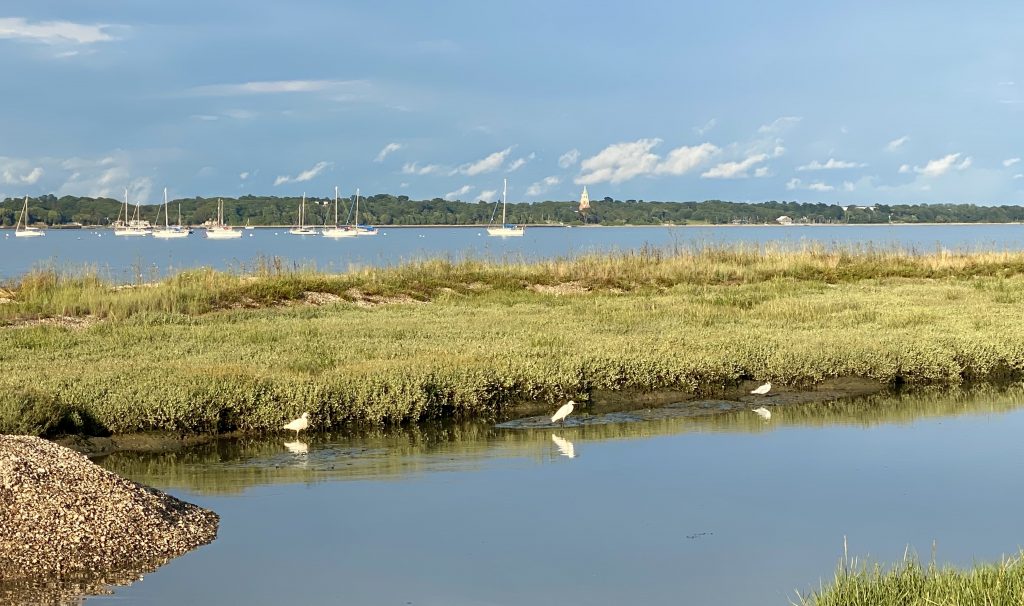 The photography thing was also a big thing in my father's flat — it seemed everybody in the family at some stage had taken pictures — they were everywhere. My dad gave it up at around 80, but my step-mother never stopped… and she was good. 'But isn't everybody?' I thought. My wife takes a nice picture; as do my children. How did I manage to make a living from something that almost everybody now does very adequately? I mentioned this to my wife and she agreed that many people take good pictures and it's become a lot easier now that so much is automatic. Then she said, but you have the advantage of seeing where the real picture is, and very few people can do that. What a nice thing to say I thought… did she want something I wondered? She's never big on compliments and I'm still mildly in shock.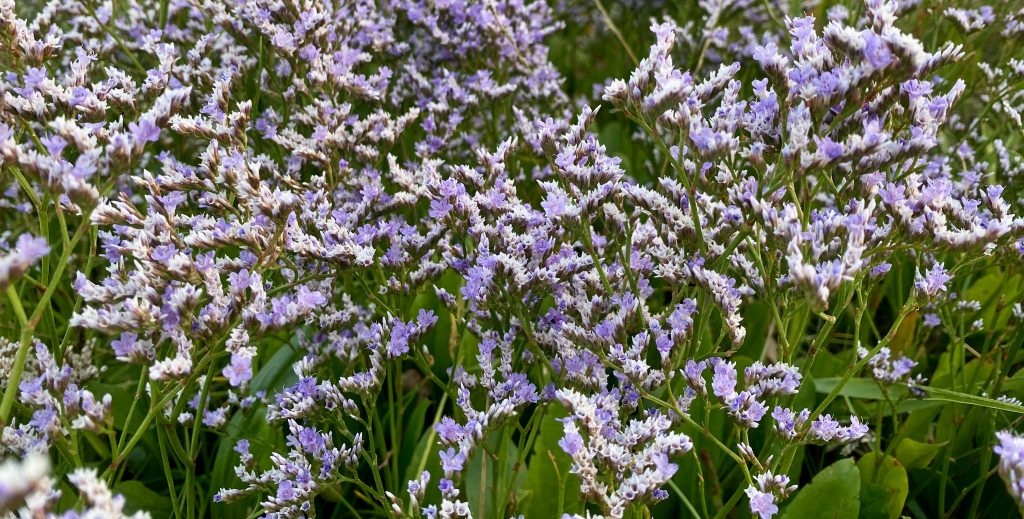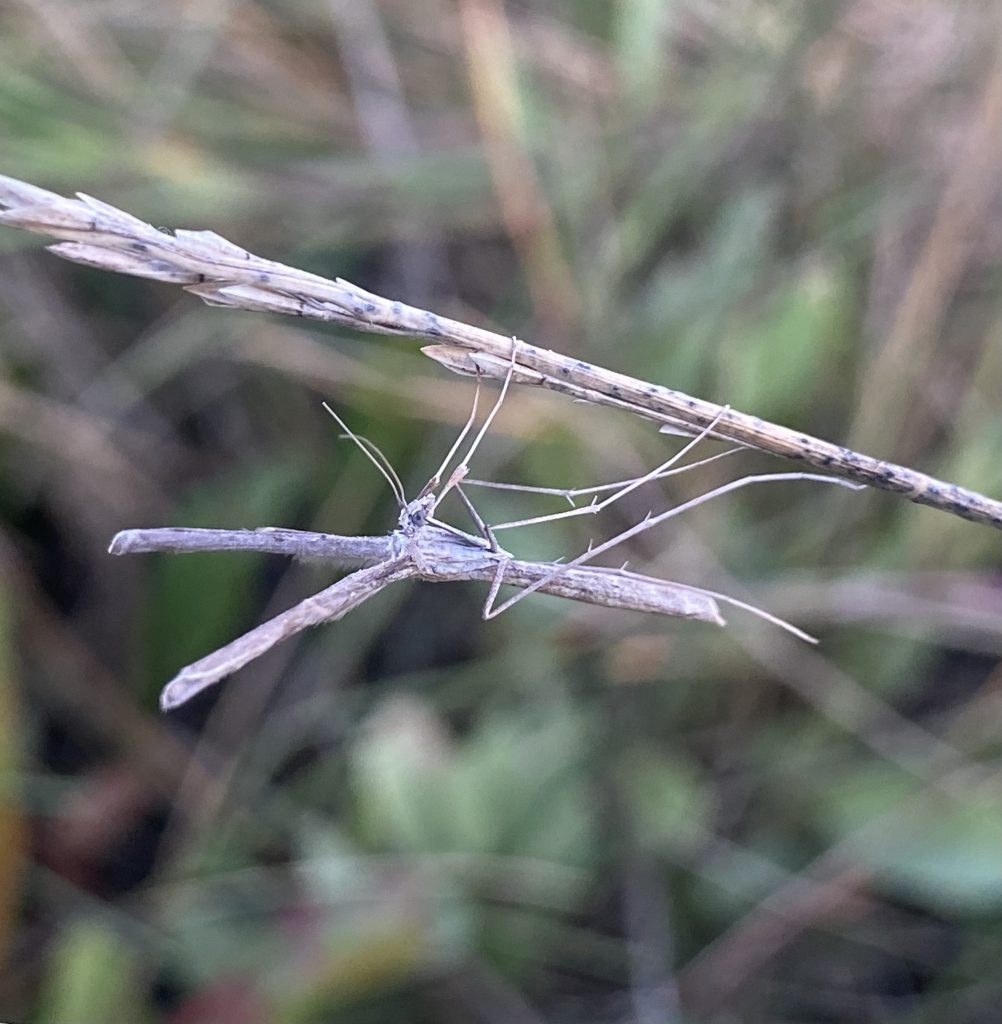 During my stay in the flat I had very little time to go out and do photography; and hadn't in any case brought a proper camera… but that's not quite true — I had my I-phone which I use almost exclusively as a camera now… anything other than emergency communication is wasted on me — nobody knows my number in any case… not even me.
But I had other things to consider as I steadily became overwhelmed by all the stuff my dad had accumulated. I would opened a cupboard and things would gush out like water coming over Niagara Falls — it never stopped. I had to get away from the torrent or was it torment… Yes, torment sums it up… I could only spare a few hours to go out, and apart from the short evening walks along the coast, I only managed three on the New Forest itself, and didn't get far beyond the boundary closest to where I was staying. I literally drove over the nearest cattle grid, parked in the first place I could find, got out of the car, walked no more than 20 metres and started taking pictures — it's so much easier when time is limited.
'All those amazing images taken by amateurs that win competitions,' I thought…Is it any wonder… they'll sit for days in one place and when something finally happens they'll shoot of a hundred exposures on auto-blunder. Over the course of a year how could they fail not to achieve a picture good enough to enter in one of those chocolate box school of photography competitions that are all the rage now: it's like monkeys typing for an infinite time and writing the complete works of Shakespeare. Sadly, I'll never get beyond the basics. For me it is just: 'To be, or not to be? There are no further questions.' I take one picture at a time, and have no inclination to spend too much minutes doing it. I take photos like they are a disease that won't go way and expect good images on a daily basis; achieved I think, by a lifetime of practice and persistent failure.
During my three evenings I optimised my chances by going out only when it was sunny, which offered the chance of a sunset, although with a decent phone camera it is possible to get good pictures consistently, because they usually achieve good definition and colour saturation even in the dullest light.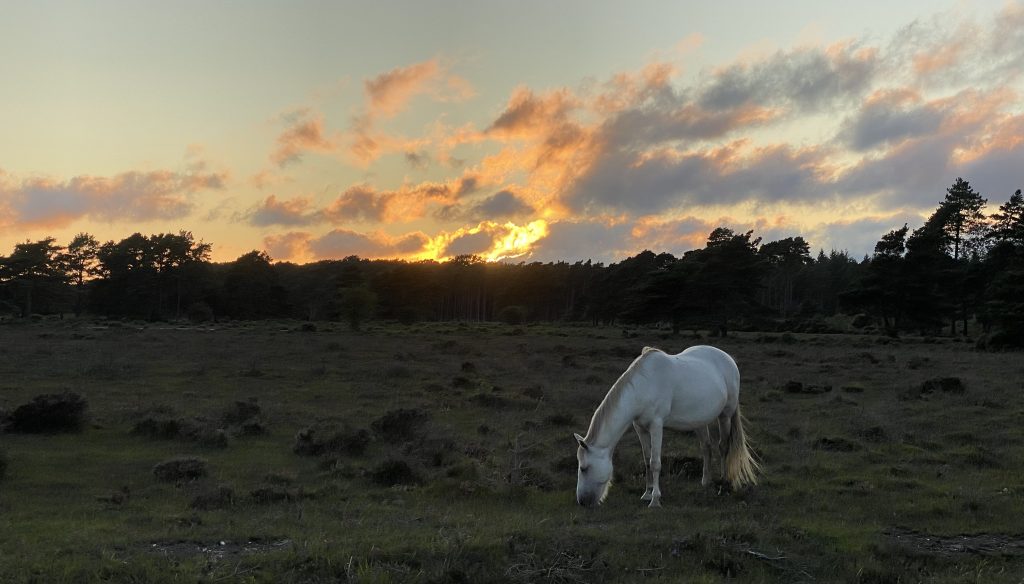 I walked 200 metres to get around this white pony — technically it's a grey, (it's a pigment thing), but in my world the pony was stone cold white. I knew before my walk started I'd be leaving an accompanying darker pony out of the shot because it wouldn't register under the extreme lighting conditions — and I refuse to use a fill in flash. Add to that, ones and threes are more comfortable in a framing than are twos, and I pretty much knew what the picture would look like before I was in place.
My mobile has two lenses one for wides which is equivalent to about 26mm on a full frame camera. The second — described as a telephoto, has a fairly standard focal length on a full frame camera at around 50 mm, which many years ago when I started out, was my standard lens of choice (or rather, it was the one that came with the camera and the only one I could afford).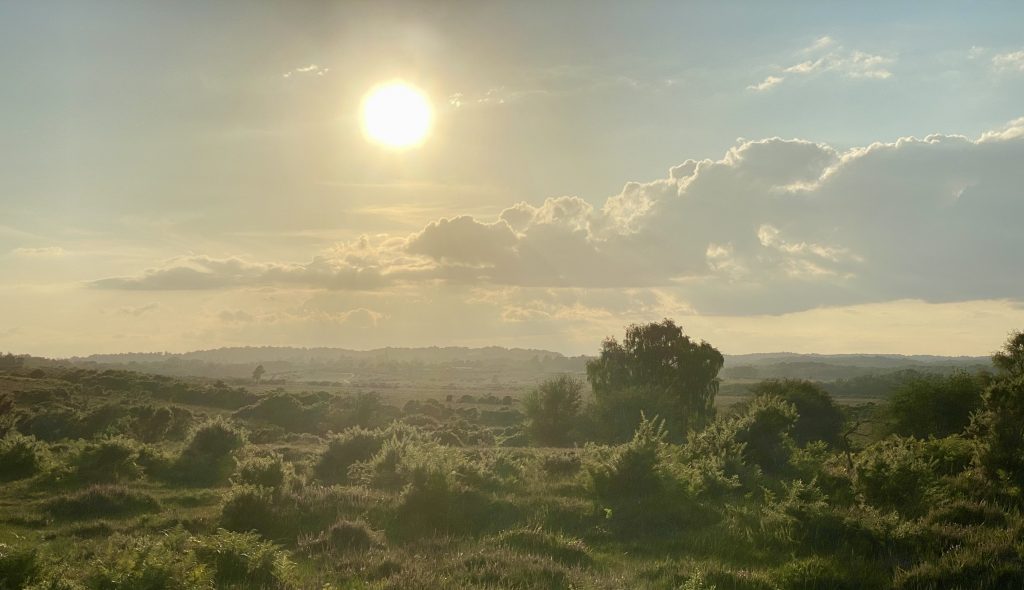 On the phone screen you can zoom in, but if you get carried away the image quality goes. Nevertheless, work sensibly with a phone camera and it usually provides exceptional results especially when doing landscape photography, but don't expect to be out there getting great photographs of wild birds. If the results are going to be disappointing, then there is no point in pushing your phone camera beyond its capabilities unless you are attempting an I.D. or need to show that you saw something unusual.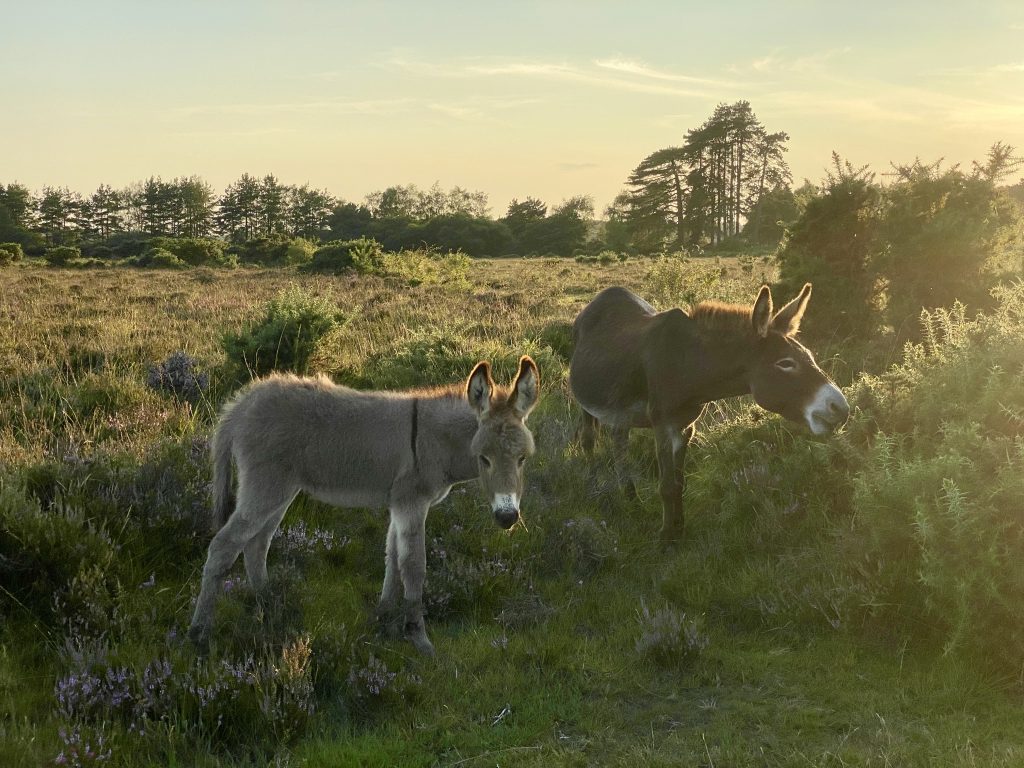 Many phones also zoom out wider and this shouldn't reduce image quality, but it needs to be used sparingly. I drive my cameras the way I do a car: get into it and get things moving — the other stuff you can do later — learn it as you go along, even if occasionally you find yourself defeated by the machinery. On the trip down from Heathrow I didn't turn the air conditioner off because I couldn't figure how to; and when the seat is set up wrongly, I usually adapt my posture because moving your seat at 70mph is a definite no, no. Uncomfortable is good and I usually drive more carefully to compensate… Alright, now I'm making things up! But the parallel is that if you are out of your comfort zone when working with a camera you sometimes get better pictures.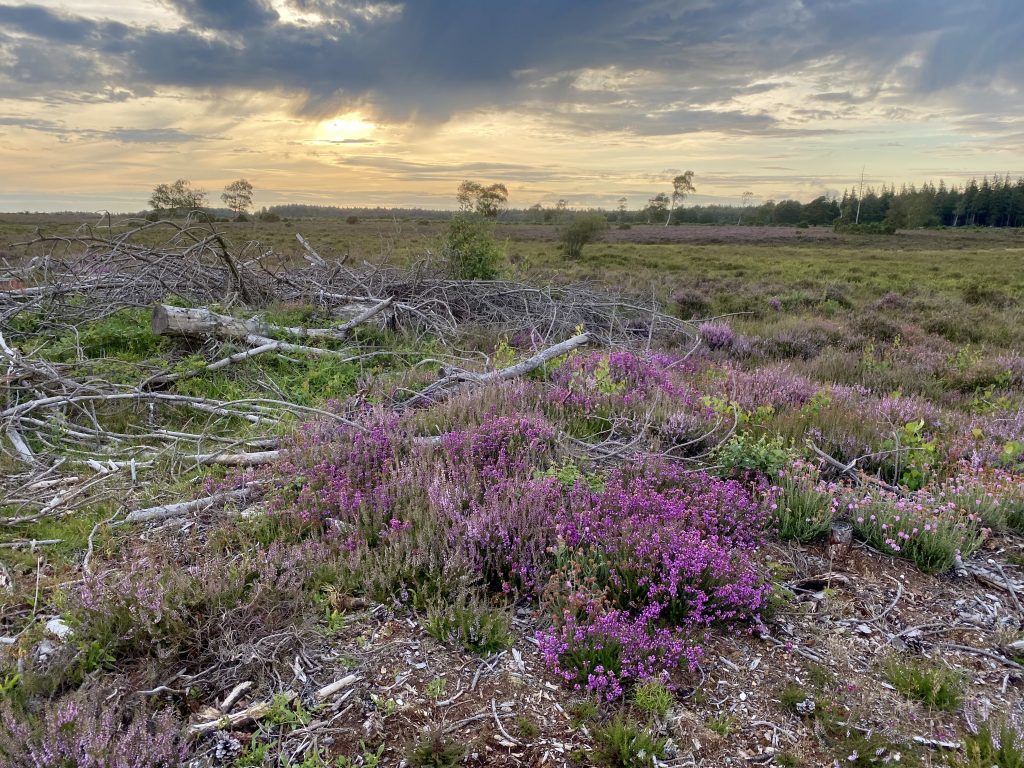 Unfortunately I don't know any of the modes on a camera unless I regularly use them. Wildlife photography is a very immediate thing and a bit like war, but without the killing; although you do get to do the aiming and shooting. And just like war, mostly nothing happens, but when you're suddenly in the thick of it, there's rarely time to make changes: if you're not ready to go you're probably going to miss the picture even if it is only a landscape picture — which is about the easiest photography you'll ever do. Being prepared is still the best way to get a result, although of course it's a struggle to think what else you need to do with a phone camera other than have it on.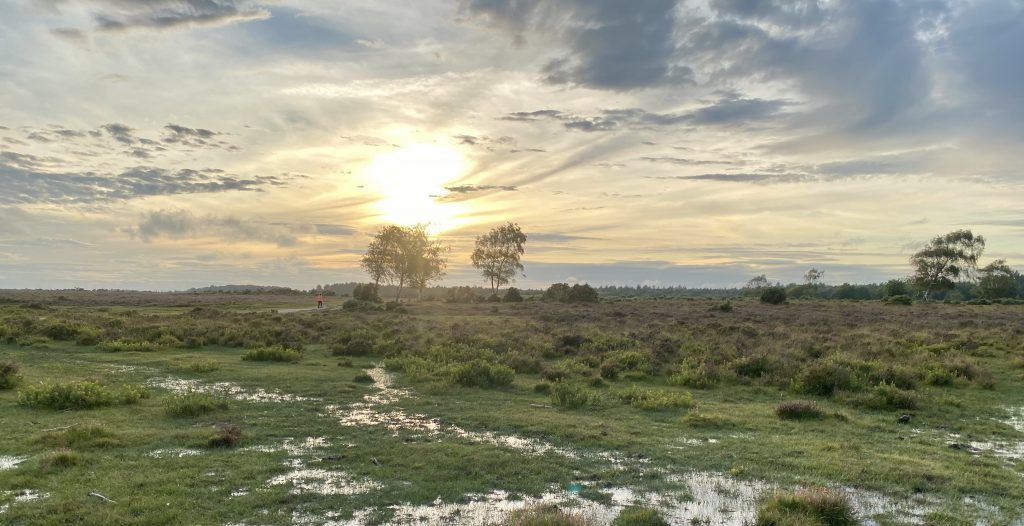 Wildlife photography at least teaches you to look at the lie of the land and decide what your subject is most likely to be doing before it happens; and let's face it, your subject will not be doing it all over again if you miss your opportunity. Once you get the hang of it, the process becomes automatic, but if you can't, then take up ballroom dancing or something that comes more naturally. I don't seriously mean that, because I don't believe there's a person alive who can't manage something half decent with a camera. Nevertheless, although it is possible to learn a lot, whatever comes to you instinctively is the quickest route to where you want to be.
There is never a good time to mention the advice given in camera books — the problem with camera books… and this is difficult for me to say, because I've never actually read one, but I have flicked through a few and gotten the gist from the pictures. I get the impression that some claim that if you understand the science of optics you can take better picture; and I've seen plenty of people who love science giving advise on this, but they still manage to take lousy pictures, and rather embarrassingly, fail to notice.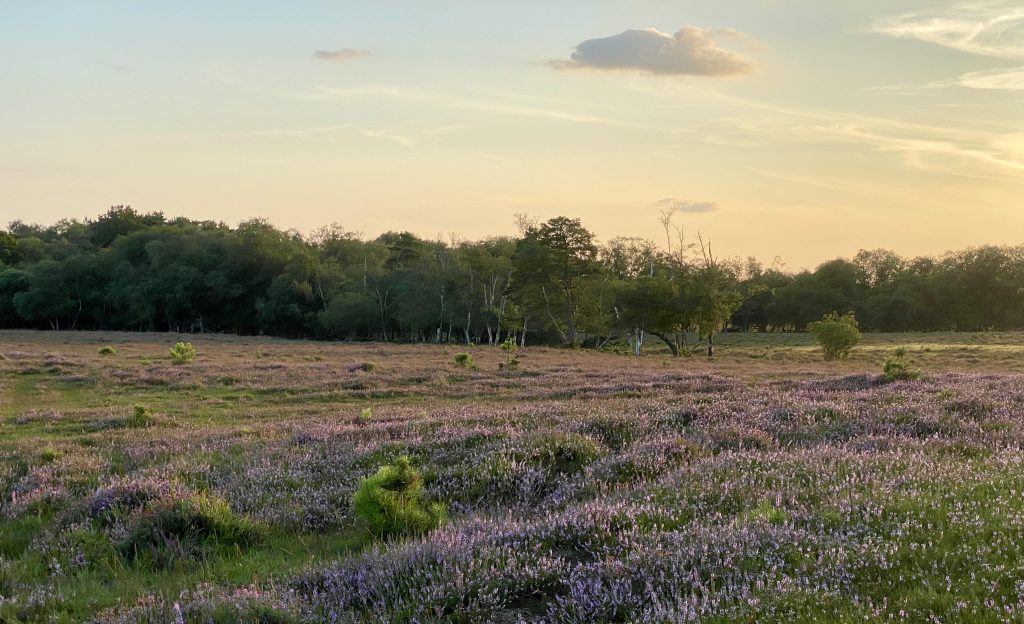 If the advice in the book doesn't adopt a scientific approach, then it will often move down a more magical or spiritual route… suggesting that what you are really doing is an art form that requires a particular attitude or approach, but I think it rather pretentious to suggest that what we are doing is art — that kind of judgement should be left to others. The process of photography may be based on a combination of science, mathematics and art, but you don't need any of that to take a good picture.
A favourite myth is to tell us where to place our subject in the frame in accordance with the Golden Ratio — you can read up on this if you like, but in truth, if you measure up for the rule exactly, it hardly ever works out. What people who paint and take photographs do is far more complicated; they come close to following the rule but seldom do so to the letter; and in many cases, belief in the ratio is little more than an illusion.
Sometimes it is good to be uncomfortable with an image. Tension can make for an interesting picture, but given every photgraph featured here was taken within a few hours, I am happy to have gone down the chocolate box route to demonstrate that there is nothing wrong with capturing images that people like; but once you get the hang of it, sometimes it's a lot more fun to be irritating and try something different. In the end whatever you do is a matter of taste, but if you don't vary your style, your photographs will begin to look very much like all the others that are being taken.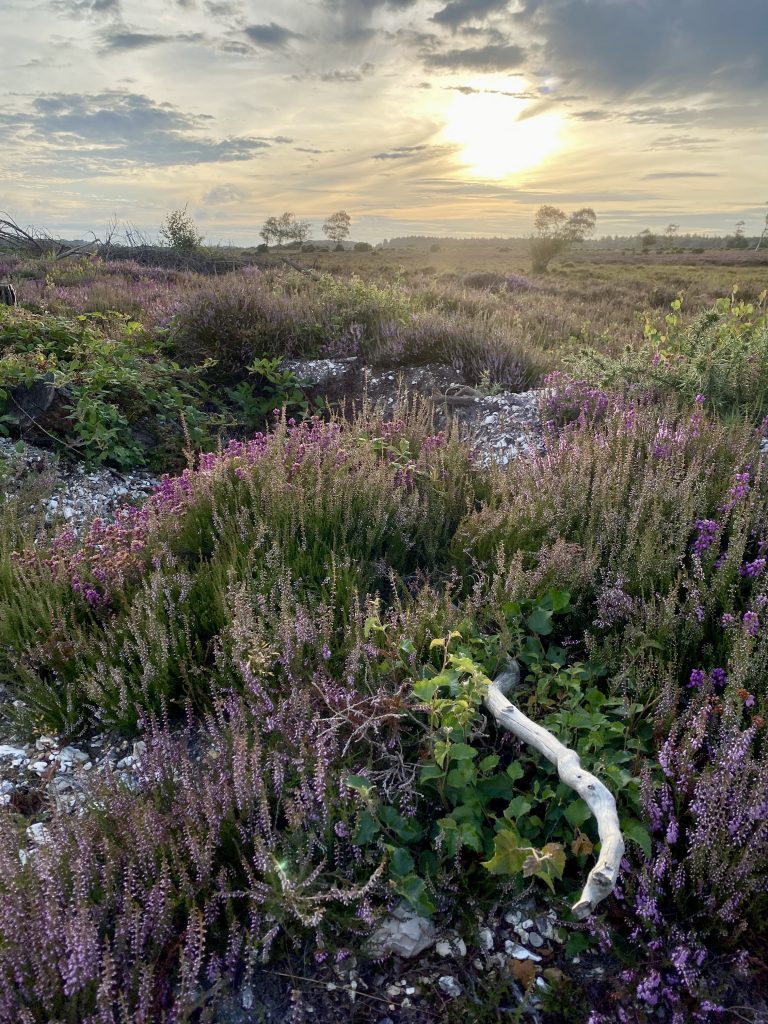 When taking pictures, my view is that, when starting out, you should rely on only three things. 1. stand in the right place. 2. Frame the picture well, and 3. Make the right exposure, but the last of these you can leave entirely to your phone camera. The one exception is when dealing with sky, especially early or late in the day. The way phones are set up is to give the best exposure compromise possible. Essentially no camera sees the way a human eye does, as we rapidly adapt to different levels and where the light is coming from in order to best see what we need to, and we are continually compensating; the camera on the other hand is stuck with what you point it at and will read only that value, unless you have set up some internal camera compensation….
With my phone I don't need to do very much. I just point it at the sky which gives a pretty good exposure for the lightest part of the picture and this also gives a fairly good impression on the screen as to how the sky is looking; but that won't provide the best value for the rest of the picture, especially at sunrise or sunset, when nearly always you will experience a dark foreground, even though electronic cameras are far more forgiving than film cameras ever were. The advantage of a phone camera is that you can adjust accordingly because your phone camera does things more slowly than your eye and brain combined, and by tilting down from the sky to your final framing you will have time to take advantage of the changes that your camera is making as it compensates for exposure. Work out where your final framing will be and then take several picture when you've done your tilting, watching as the exposure changes and each time varying when you press the button. Then select the exposure you want from your series.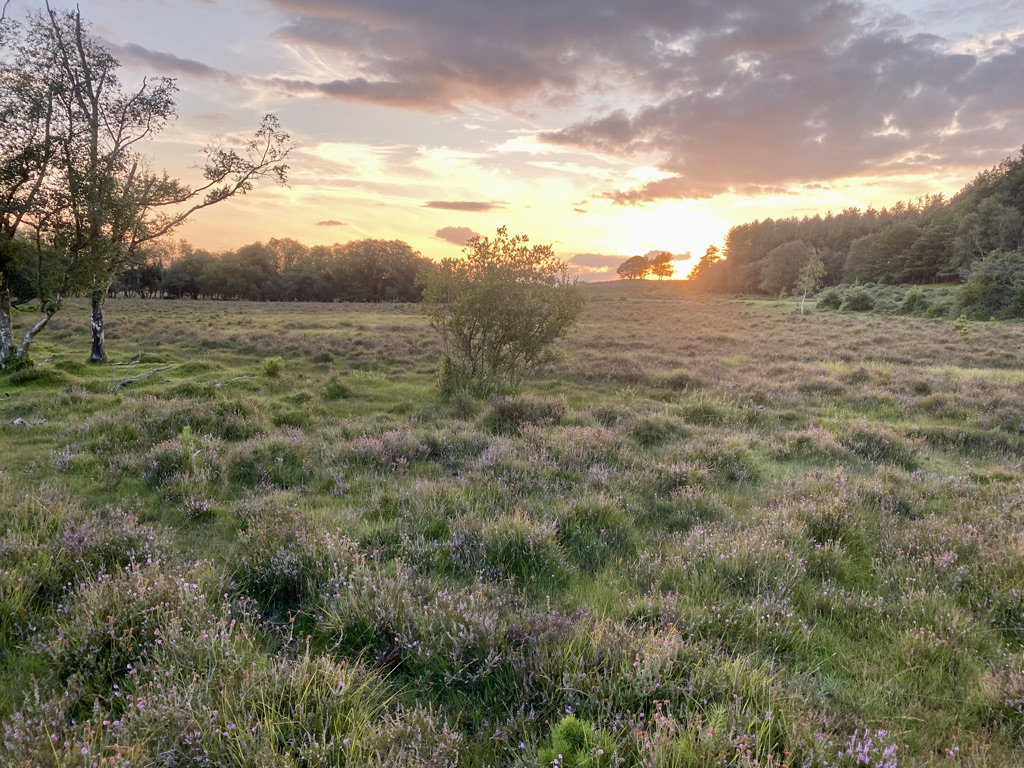 To expose for the landmass the sky will inevitably blow out a bit, but that's O.K., you just don't want to lose all of it's contrast and colour. You don't even need to practice this — just keep taking pictures until you get what you want and don't dump too many until you get home and see the results under normal lighting conditions: it is very easy to discard the best picture by dumping them in the half light. Remember that your phone is your friend and it is trying to give you the best compromise by being very forgiving of your human incompetence.
Most phone cameras will also reduce blur and this is helpful if you are unsteady, but don't rely on it too much, especially in very low light conditions. If you can prop the camera on something, then do so, hold your breath, and try not to snatch when pressing the button. You also need to keep your fingers out of the shot — and that's sometimes easier said than done.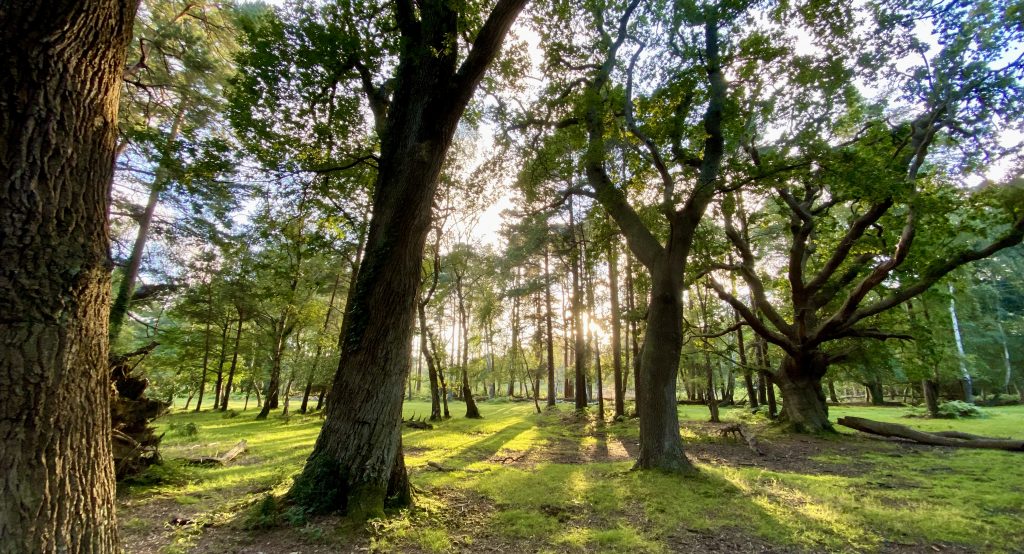 With electronic cameras, unlike the old days of film, your images are free and you can take as many pictures as you like without cost and sort out the best ones. Fortunately photography isn't a matter of life and death, and we should all enjoy the process — because in the grand scheme of things it is a trivial pursuit, but by looking back on what we have achieved, we are sometimes reminded of the many happy experiences of living, and the benefits of that should not be underestimated.
With thanks to my friend Dr Mathew Cock for identifying the wetland moth.