The banks of New Forest streams have changed significantly over the years.
Long before I started photographing the New Forest in the 1970s streamsides were steadily being opened up by livestock as they grazed and trampled these fragile areas into blandness, and it is a problem that continues to the present day. 
If managing the open Forest continues to prioritise traditional practices, then maybe it's not such a bad idea to refer to photographs taken earlier in the 20th Century to gain a better understanding of the changes that have occurred.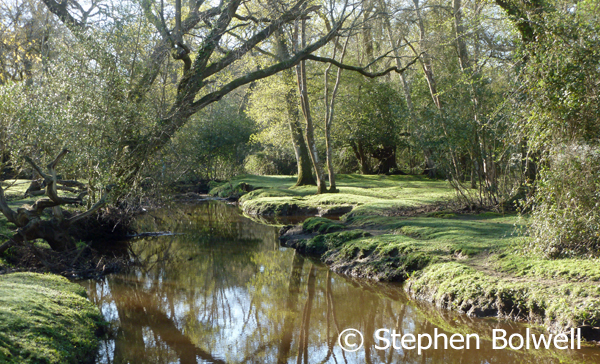 Many stream banks were grazed out long before I began taking pictures in the early 1970s, but nevertheless, I have still managed to record many changes over the years, often without the realisation that I was doing so. When I started out, the New Forest was already heavily grazed and I had not expected things to get worse, but generally they have, with very little in the way of critical comment.
The picture below was taken in the Spring of 2016 at the the edge of a heathland that I know very well, this about 100 metres from the pond that I discussed in my previous article, although it is not necessary to have read it to comprehend the changes discussed here. Over grazing has certainly degraded the surrounding heathland, but things get far worse on approaching the tree line.
I

n the 1970s this was a much different habitat than today, with heathland to the left and extensive patches of undergrowth running along the tree line and the stream side just beyond the trees to the right. 
 The broad band of vegetation that ran along this side of the trees was made up largely of grassy clumps of bog myrtle and patches of bramble, which made this an especially good place to photograph adders during spring. The present habitat is extremely degraded and most of the heather has now disappeared.  All of the low cover that bordered the stream side has been eaten out and is rapidly becoming a lawn that is not well suited to any species of snake.
This location has extensively changed even since the beginning of the new Millennium.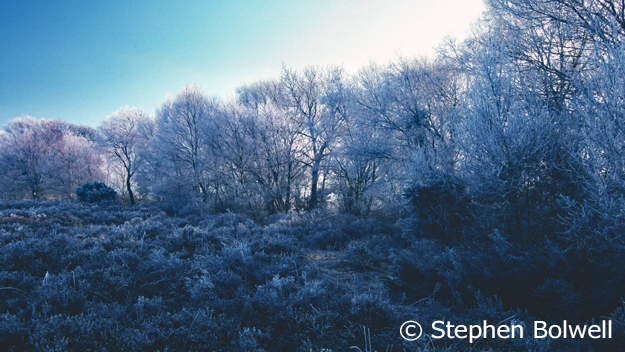 At one time the surrounding heathland provided a variety of habitat types suitable for all three British species of snake. Within an area of about 500 hundred square metres there was mature heathland that ran into heather of various ages, before arriving at a pond and a stream side both of which had banks covered in undergrowth. This is important because there are but a handful of places in Britain now where you can find all three British snake species in close proximity and most of these locations are in the New Forest.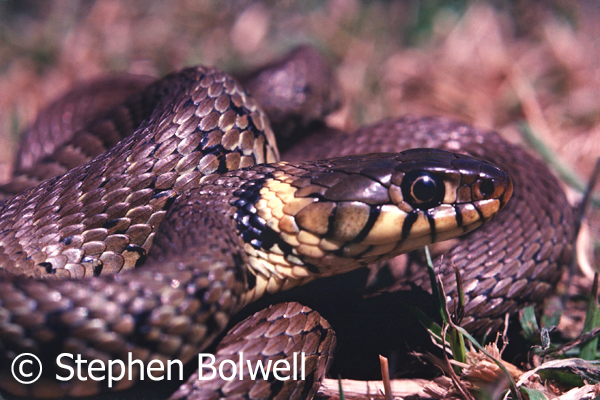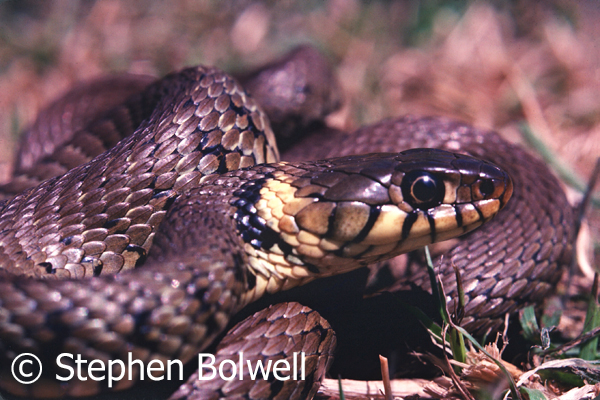 On severaI occasions I was fortunate to film the adder dance in undergrowth along the stream at a time when it was less heavily grazed and I was present when an adult male climbed up through a gorse bush to investigate a dartford warbler's nest. During spring it was commonplace to see a dozen adders over a one hundred metre stretch here. On returning to the streamside during the spring of 2016 I searched for three mornings in ideal weather conditions but didn't find a single snake.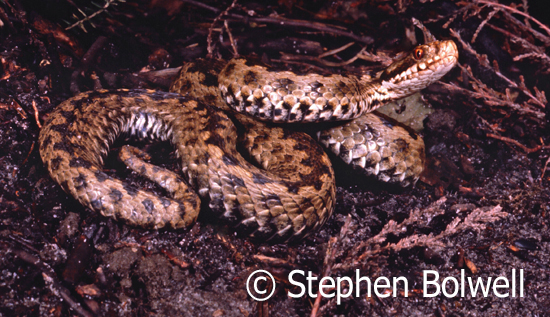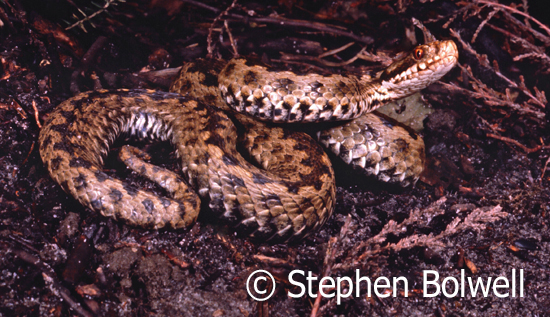 Trust me, I've put in the hours.  
You know how it is if you want to place a bet – say, on who will win the next general election… Past experience tells us that is unwise to rely on pundits or exit polls to make a winning decision. The best option is usually to look at the odds a bookie will give you – because if they keep getting it wrong they're out of business and clearly there is no shortage of bookies. I won't claim to be an expert on every plant and animal on the Forest, but when it comes to snakes I am a bit of an adder bookie; if you want to know where they are, then I'm the person to ask – I once spent months of the year finding and filming these beautiful reptiles and how many people can honestly say they've paid their mortgage by watching snakes. I won't go as far as to claim there are no snakes left at my favourite filming location, but even a glance reveals no suitable ground cover for snakes in a place where they were once common, which makes the odds on finding one pretty slim. 
I am using the adder as an indicator that represents a general decline in the numbers and diversity of many other species; everything from rodents through to invertebrates have become more scarce here during my years of observation and once again I am speaking about animals that were once common. The tendency is to dwell on the disappearance of the more showy – butterflies and moths for example, for which the species in decline list is long; but I will chose one species only, and it is a plant rather than an animal. I have noticed that there are now far fewer sundews than there once were at this location. I filmed them many times during the 1980s and 90s, when they were common in boggy areas. This is a species that does well on wet heathlands when grazing is optimal and the decline suggests that grazing levels have become too extreme.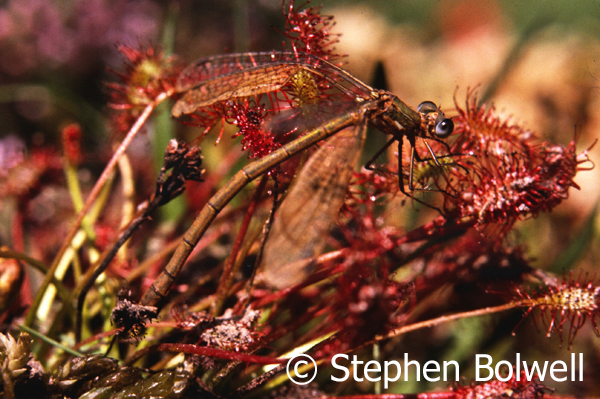 Only a short walk away there is another site that also provided an ideal adder habitat.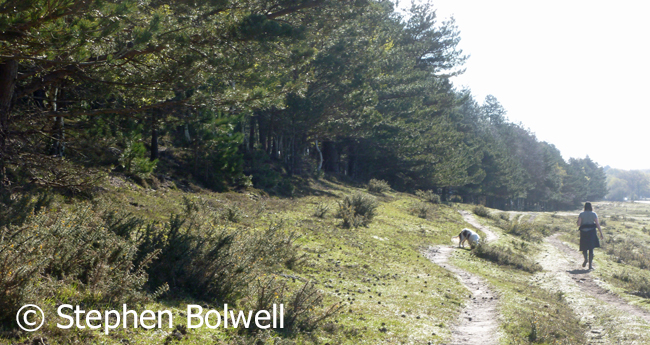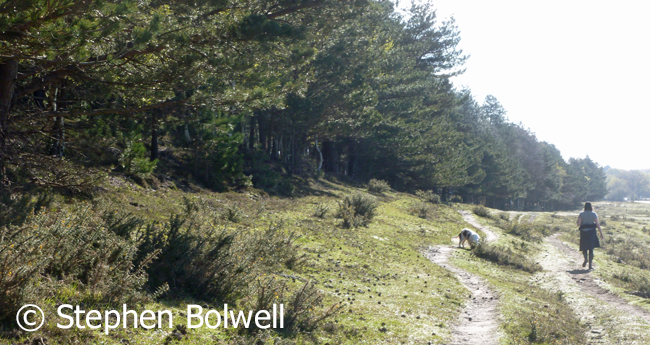 During the 1970s and 80s I regularly filmed adders on this bank, but none can be found here now. The bank, once protected by inclosure, has more recently returned to open Forest and in consequence is heavily grazed. I accept that Forest plantations are not inclosed indefinitely, but those that are fenced will grow deep heather along their borders because of the reduction of grazing pressure. This location is about half a mile from the degraded streamside I have already mentioned, and it is difficult to understand how so much habitat appropriate for snakes, along with many other plants and animals, has been allowed to degrade over such an expansive area. The situation is depressing and it would perhaps be kindest to suggest that this is no more than a case of careless management, because it is difficult to believe that the real priority has been to open up yet more Forest for grazing to the detriment of almost everything else.
Here is the bank as it was during the 1970s